BrainChip Appoints Julie H. Stein as Lead Independent Director
Board of Directors Continues to Focus on Governance and Shareholder Value
SAN FRANCISCO, June 19, 2018 (GLOBE NEWSWIRE) — BrainChip Holdings Ltd. ("BrainChip" or the "Company") (ASX:BRN), a leading developer of software and hardware accelerated solutions for advanced artificial intelligence (AI) and machine learning applications, is pleased to announce the appointment of Ms Julie H. Stein as Lead Independent Director.
Ms Stein joined the Company's Board of Directors in November of 2016 and currently serves as Chair of the Company's Audit Committee and as a member of the Company's Remuneration Committee.  Ms Stein has an exemplary background in strategic planning, finance and corporate governance. She is a Leadership Fellow with the National Association of Corporate Directors (NACD), holds a Certificate from the Stanford University Law School Directors' College and holds a CERT Certificate in Cybersecurity Oversight from the Carnegie Mellon University Software Engineering Institute.
Lou DiNardo, BrainChip's Executive Chairman and CEO commented, "Julie's contribution as a non-executive Director, Chair of the Company's Audit Committee and service on the Remuneration Committee has proven invaluable. Julie has been a primary force in driving the Company's Intellectual Property and Cybersecurity initiatives and she has consistently provided insight and guidance on the many areas of strategic importance to our high growth company. We look forward to working with Julie as our Lead Director along with the rest of our board of directors, Emmanuel Hernandez, Adam Osseiran and Steve Liebeskind to build a great company in the highly disruptive Artificial Intelligence market."
Ms Stein added, "The goal of our board is to advance shareholder value through excellence in governance and oversight and in working closely with management on strategy and execution. I look forward to continuing to support and advance these goals.  I would also like to add that I am proud to be a part of a company that is not only a leader in its industry but is also a leader with respect to diversity in the boardroom.  BrainChip has an exciting future and we are fortunate to have a team of extraordinarily talented people to usher forward our corporate mission."
About BrainChip Holdings Ltd (ASX:BRN)
BrainChip Holdings Ltd. is a leading provider of software and hardware-accelerated solutions for Advanced Artificial Intelligence and Machine Learning applications.  The Company has developed a revolutionary new spiking neural network technology that can learn autonomously, evolve and associate information just like the human brain. The technology, which is proprietary, is fast, completely digital and consumes very low power. The Company provides software and hardware solutions that address the high-performance requirements in Civil Surveillance, Gaming, Facial Recognition and Visual Inspection systems. www.brainchipinc.com.
Company Contact
Robert Beachler
bbeachler@brainchipinc.com
+1 (949) 330-6750
Investor Relations (US):
Ryan Benton
rbenton@brainchipinc.com
+1 (949) 330-6750
Investor Relations (Australia):
Rod Hinchcliffe
Media and Capital Partners
ir@brainchipinc.com
+61 412 277 377
Media Contact (US):
Kerry McClenahan
Publitek North America
kerry.mcclenahan@publitek.com
+1 (503) 546-1002
Media Contact (Europe):
Nayl D'Souza
Publitek
nayl.dsouza@publitek.com
+44 20 3813 6423
Media Contact(Australia):
Daniel Paproth
Media and Capital Partners
daniel.paproth@mcpartners.com.au
+61 421 858 982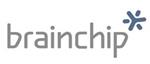 Source: BrainChip Holdings Ltd.