BrainChip Company Update Webinar 29.01.2018
SAN FRANCISCO, Jan. 29, 2018 (GLOBE NEWSWIRE) — BrainChip Holdings Ltd. ("BrainChip" or the "Company") (ASX:BRN), a leading developer of software and hardware accelerated solutions for advanced Artificial Intelligence (AI) and machine learning applications, is pleased to announce that it will provide a company update to investors via a webinar on Thursday, February 1, 2018 at 9.00am (AEDT).
Interested investors can register for the webinar on the Company's website at: https://ir.brainchipinc.com/quarterly-update and may submit questions in advance to: brainchipupdate@brainchipinc.com.
About BrainChip Holdings Ltd (ASX:BRN)
BrainChip Holdings Ltd. is a leading provider of software and hardware-accelerated solutions for Advanced Artificial Intelligence and Machine Learning applications.  The Company has developed a revolutionary new spiking neural network technology that can learn autonomously, evolve and associate information just like the human brain. The technology, which is proprietary, is fast, completely digital and consumes very low power. The Company provides software and hardware solutions that address the high-performance requirements in Civil Surveillance, Gaming, Facial Recognition and Visual Inspection systems. www.brainchipinc.com.
Company Contact
Robert Beachler
bbeachler@brainchipinc.com
+1 (949) 330-6750
Media Contact (US):
Sacha Arts
Publitek
sacha.arts@publitek.com
+1 (408) 458 6316
Investor Relations (US):
Ryan Benton
rbenton@brainchipinc.com
+1 (408) 218-3816
Investor Relations (Australia):
Gabriella Hold
Media and Capital Partners
gabriella.hold@mcpartners.com.au
+61 411 364 382
Media Contact (Europe):
Nayl D'Souza
Publitek
nayl.dsouza@publitek.com
+44 20 3813 6423
Media Contact (Australia):
Harrison Polites
Media and Capital Partners
harrison.polites@mcpartners.com.au
+61 409 623 618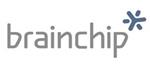 Source: BrainChip Holdings Ltd.